Is it Still a Seller's Market in the Sarasota Area?
Real estate-related headlines have been inconsistent this summer. Some articles say it's a still a seller's market, some say it's a buyer's market, and some are trying to predict what happens with mortgage interest rates. What's the truth? The truth is, different areas of the country are experiencing different trends. So what's happening specifically here in the Sarasota, Bradenton and Lakewood Ranch area? Here's your answer!
Even though the supply of homes for sale has been growing this year, there's still a shortage of homes on the market here in the Sarasota area. That means conditions continue to be favorable for sellers. The level of inventory of homes for sale can help determine if buyers are in the driver's seat or if sellers are in the driver's seat.
As a general rule, less than 6 months of inventory means it's a seller's market, 6 or 7 months of inventory means it's a neutral market; more than 6 months of inventory means it's a buyer's market.
We Are Quickly Approaching a Neutral Market
For the past two years it's been a red-hot seller's market because inventory has been near record lows.
Take a look at the charts below, taken directly from the Multiple Listing Service. You'll see that while inventory is UP in both Sarasota and Manatee Counties, we are still in a seller's market, but that may not be the case for long. See that sharp climb in July 2022? It'll be even sharper when August numbers are published!
If you're considering selling, my advice to you is DON'T WAIT until the market becomes neutral or it becomes a buyer's market. Your window of opportunity is now.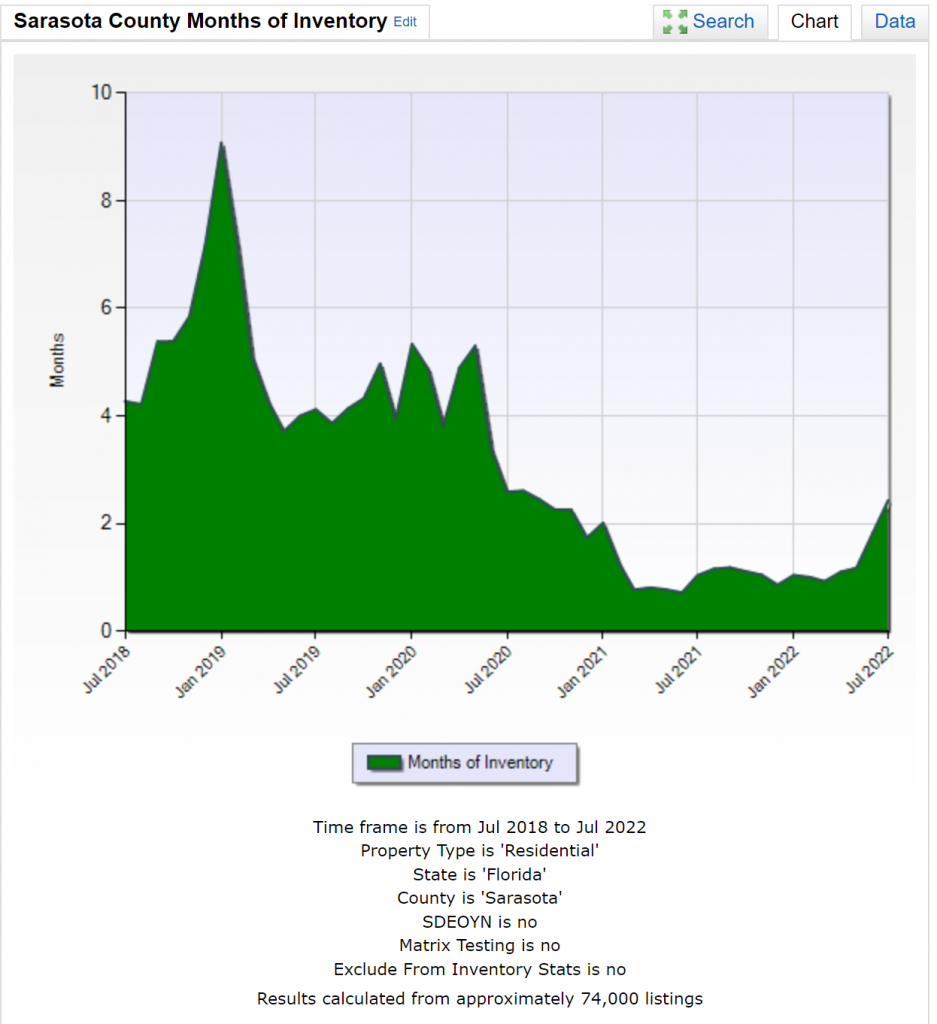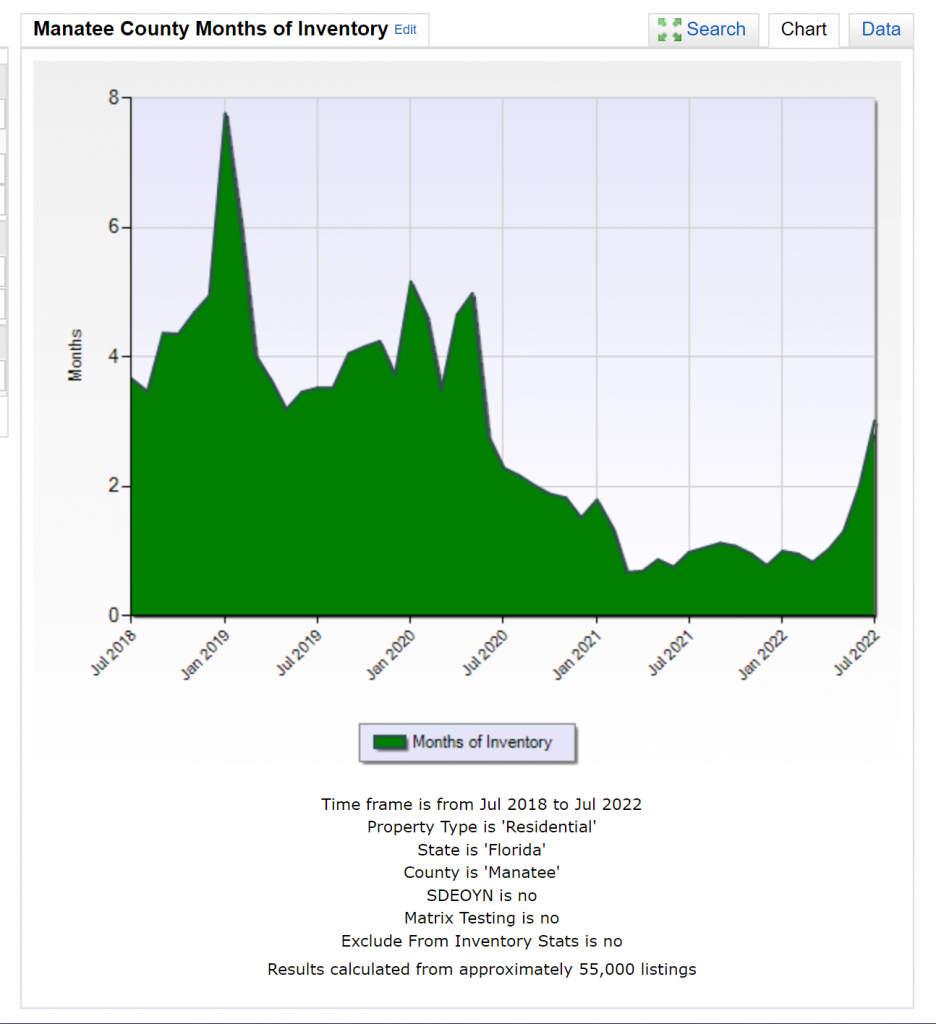 What other questions to you have for me about selling your house? Let me know, I would love to hear from you.
Check out success stories from sellers just like you or learn more about Christine Pope.
Curious how much you could get by selling your house in Sarasota, Bradenton or Lakewood Ranch? Get your 
free home valuation here
.